Tamil Nadu
Chief Minister's
Fellowship Programme 2022-2024

Good governance is a hallmark of any prosperous state. Towards this objective, the Government of Tamil Nadu has introduced the "Tamil Nadu Chief Minister's Fellowship Programme (TNCMFP)," starting from 2022-23. It aims to harness the energy and talent of young professionals to improve the governance processes and enhance the service delivery of various programs and policies in Tamil Nadu. TN CM's Fellows' role will be to monitor and evaluate, identify issues, and aid data-driven decision-making on the assigned programs to address the gaps in service delivery and optimize the same in line with the global best practices.
Create a pool of knowledgeable and action-oriented resources for the Government to work on policy efficacy, identify gaps, and build internationally referred benchmarks for policy and program outcomes.
Evolve a 'program structure' with a combination of academic rigour drawn from international best practices of policy and governance for various sectors of Tamil Nadu.
Conceive and implement a framework of monitoring and evaluation (M&E) to measure, monitor, and improve the service delivery of the Government across different departments and different sectors in Tamil Nadu.
Develop the Key Performance Indicators (KPI) for service delivery and compare them against the global best practices./li>
Develop and implement the measuring system for each of the KPIs across various sectors and create a magic quadrant of different service delivery processes in terms of their maturity and impact.
Create a learning process for the Fellows and the Government to measure and evaluate policy outcomes, gaps, and course corrections.
Enable the Fellowship resources to identify impact creation and scale up best practices.
The understanding of state economy, linkage of policy and economic activities, and financial planning for higher value chain activities.
Stipend: Rs.75000 per month
A first-class Bachelor's degree in respect of Professional Courses (Engineering, Medicine, Law, Agriculture, Veterinary Science) or a first-class Master's degree in Arts/Science from any of the Universities incorporated by an Act of the Central or State Legislature in India, or other educational institutions established by an Act of Parliament, or declared as a Deemed-to-be University under Section 3 of the University Grants Commission Act, 1956, or an equivalent qualification.

Candidates with a PhD degree will be preferred.
Work experience will be an added advantage.
Strong emphasis will be on research experience.
Working knowledge of Tamil is mandatory.

Age Limit: The applicant's age shall be between 22-30 years as of 25.05.2022. For candidates belonging to SC/ST category, the maximum age limit shall be 35 years, and for candidates belonging to BC/MBC category, the maximum age limit shall be 33 years.
The selection process includes three stages as follows: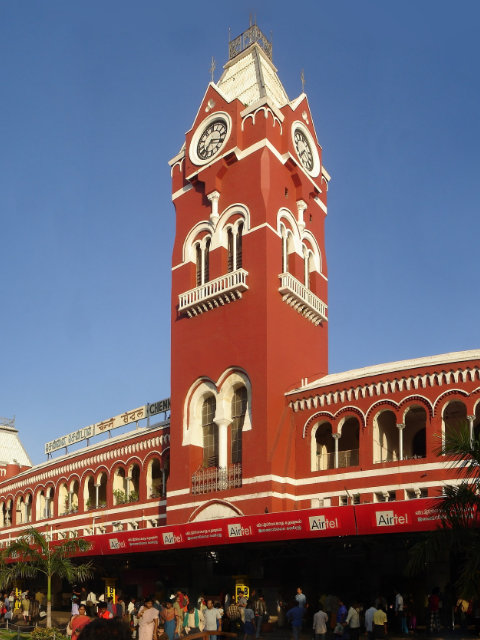 Stage 1: Preliminary Assessment (Computer-based Test)
Stage 2: Comprehensive Examination (Written Examination)
Stage 3: Personal Interview
The Preliminary Assessment will be a computer-based test (CBT) of objective type (multiple-choice questions) carrying a maximum of 150 points.
There will be three sections in the CBT: (1) General Awareness (to test a candidate's General Knowledge, including current affairs) (2) Quantitative Aptitude (to assess basic math skills, such as algebra, numbers, geometry, statistics, and data interpretation at the level of tenth grade) (3) Verbal Comprehension and Logical Reasoning (to assess a candidate's comprehension and communication skills, analytical ability, decision-making and problem-solving skills, and general mental ability)
The sole purpose of this exam is to serve as a screening test and will not count for the final selection of the Fellows. There will be negative marks for incorrect answers ( -0.33 points for every wrong answer). The test centres will be in major cities in Tamil Nadu and at Cochin, Bengaluru, Delhi, Mumbai, Hyderabad, Kolkata and Vishakapatnam. The availability of test centres depends on the number of candidates from specific regions and is therefore subject to change.
A comprehensive examination is a written examination. The questions are of conventional essay type. Questions will focus on General Topics including Governance, Social Justice, Technology, Economic and Social Development, Sustainable Development, Poverty, Demographics, Environment, Biodiversity, Climate Change, Agriculture, Disaster Management, Schemes and Policies of the Government of Tamil Nadu, and Tamil Heritage and Culture. The test centre will be in Chennai.
We will shortlist the Candidates for the Personal Interview based on their performance in the Comprehensive Examination.
A panel of experts will conduct a personal interview in Chennai to test the candidate's intellectual and emotional quotient, knowledge of current affairs, and ability of systemic thinking. Testing of working knowledge of Tamil will be a part of this phase of the selection process.
We will draw the final merit list of the candidates selected for the TN CM's Fellowship Program based on the combined score in the Comprehensive Examination and Personal Interview.
Should you face any difficulty in filling in the online application form, please feel free to write to: tncmfpappqueries@gmail.com
| Details | Date |
| --- | --- |
| TNCMFP Application opens | May 25, 2022 (Wednesday) |
| TNCMFP Application deadline | June 10, 2022 (Friday) |
| Downloading e-admit card for examination | June 25, 2022 onwards (Saturday) |
| Preliminary Assessment | July 09, 2022 (Saturday) |
| Comprehensive Examination | July 31, 2022 (Sunday) in Chennai |
| Personal Interview | 01.09.2022 (Thursday), 02.09.2022 (Friday), and 03.09.2022 (Saturday) |
Fellowship Responsibilities
Induction to the Fellowship programme begins with a mandatory 30-day orientation programme at the Anna Administrative Staff College, Chennai (a detailed programme structure will be shared shortly on www.bim.edu/tncmfp). Upon satisfactory completion of the orientation programme, the Fellows will be attached to various government departments identified by the Special Programme Implementation Department. Their primary role will be to monitor, identify issues, and aid data-driven decision-making regarding the assigned programmes to address the gaps and optimize service delivery with the global best practices. They will need to periodically undertake field visits to districts to assess the ground situation, elicit feedback and assist in appropriate follow-up actions. The Fellows must submit their monthly activity reports to the Special Programme Implementation Department and BIM for review, guidance, and performance assessment. They will be allocated responsibilities as per the requirements that may arise from time to time. The Fellows will submit the final project report (s) at the end of the two-year term of the Fellowship.
Upon completing the fellowship programme, the candidates are eligible for a Post-Graduate Certificate in Public Policy and Management. In addition, Fellows having a Master's degree will have the option to enrol in the PhD programme in the subsequent year, subject to satisfying minimum eligibility requirements.
Sectoral Coverage and Thematic Monitoring
The Government has identified twelve thematic areas for synergies in implementation, monitoring and evaluation by grouping the various departments and schemes. The Fellows will get an opportunity to work in one or more of these thematic areas as decided by the SPID, GoTN.
Academic Partnership with BIM
The selection of the candidates for the Fellowship program, program architecture, course curriculum, pedagogy, faculty and research resources, and evaluation will be carried out by Bharathidasan Institute of Management (BIM) Tiruchirappalli. Founded in 1984, BIM is a leading management institution with a mission to nurture socially responsible and competent leaders. BIM fosters innovative practices in designing the curriculum, pedagogy and ecosystem engagement. BIM engages in meaningful research with deep social and corporate impact, and believes in sharing of knowledge with the community, industry and the Government for ecosystem value creation. BIM believes that by adding a multiplier effect in the ecosystem value creation, the state of Tamil Nadu can realize the present Government's aspirational goal of making TN a Trillion Dollar economy. BIM is committed to supporting these initiatives by making the Fellowship Program a lifelong experience to cherish by the Fellows.
BIM strives to focus on three areas, namely Industry 4.0, Operational Excellence, and Sustainable Development Goals, altogether leading to Society 5.0. To achieve this, BIM has a comprehensive curriculum and pedagogy to create "π" shaped professionals. The crossbeam represents the deep foundational knowledge and expertise in all functional management areas through the various core and elective courses. One of the two pillars of π represents the new-age applications in business and management. The other pillar represents the universal human values and practise courses that enhance personality, instil team spirits and foster sustainable living critical to success in business, career, and life.
Programme Design
The Fellowship will be a 2-year program leading to Post-Graduate Certificate in Public Policy and Management. The structure of the program is given below.
1. Harvard Pre-Foundation Modules
Post-induction, fellows are expected to complete the Pre-Foundation Modules of Harvard Business Publishing Education in areas like Quantitative Methods, Spreadsheet Modelling, and Financial Accounting.   
2. BIM – SPID Orientation
Fellows must attend and complete a 30-day residential orientation program jointly organized by BIM and Special Programme Implementation Department (SPID) at Anna Administrative Staff College.   
| | | |
| --- | --- | --- |
| Institute/Department | Duration | Venue |
| Bharathidasan Institute of Management | 20 days  | Anna Administrative Staff College |
| Special Program Implementation Department | Five days | Anna Administrative Staff College / Fort St. George |
| Weekly Break  | Five Days | – |
The course modules offered through BIM will be rigorous, taught by our senior faculty and experts drawn from industry, tier 1 institutes like IITs/ IIMs/ TISS/ and select international institutes in the US and Europe directly face to face or on live hybrid mode. Senior bureaucrats serving or retired will act as resource experts to take the Fellows through the nuances of policy implementation and identified thematic areas.  
3. Submission of Approach Paper
This programme is designed to provide an opportunity for the eligible Fellows to formulate policies and implement various government projects and initiatives. The course offers an opportunity for the selected Fellows to specialize from among 12 thematic areas with a live capstone internship programme in the chosen department. The programme is oriented to work on data and data systems for monitoring and impact evaluation (M&E). Upon completing the orientation program, the fellows must submit an approach paper relevant to the thematic area under the mentorship of BIM faculty and SPID specialists within 15 days.
4. Placement of the Fellows across Departments
The TNCMFP is a unique opportunity for the country's youth to directly participate in the emerging governance revolution under the leadership of the Chief Minister. The students shall work under the direct supervision of experienced professionals in different departments and learn from the thought leaders and globally acclaimed academicians. Fellows will be placed in the respective departments related to the thematic area. They will have mentors assigned from BIM and the department they are attached to. They will enjoy access to research databases available with BIM, and two MBA students from BIM will closely work with them for two to three weeks to support them in their research work. The Fellows are expected to monitor and evaluate schemes and policies related to the thematic area, submit monthly progress reports, and work on innovative, optimized against the global best practices and implementable solutions for the identified issues. The Fellows will develop a deep insight into various SDGs, their interconnectedness and their impact on the overall governance equity of the state. The following table provides the mapping of thematic areas with various SDGs. 
| | |
| --- | --- |
| Thematic Area for Monitoring | Relation to Sustainable Development Goals |
| 1. Augmentation of Water Resources | Goals 6, 14,  |
| 2. Agricultural Production, Productivity, and Creation of Marketing Linkages | Goals 1, 2, 10,  |
| 3. Housing for All | Goal 11 |
| 4. Improving Educational Standards | Goal 4 |
| 5. Improving Health Indicators | Goal 3  |
| 6. Social Inclusion | Goals 5, 10 |
| 7. Infrastructure & Industrial Development | Goals 7, 8, 9, 11 |
| 8. Skill Development and Entrepreneurship Development | Goals 1, 4, 8, 9 |
| 9. Institutional Credit | Goal 8, 9  |
| 10. Heritage and Culture |   |
| 11. Ecological Balance | Goals 13, 14, 15 |
| 12. Data Governance | Goals 16, 17 |
5. Course Content 
The course for the thirty days of BIM-SPID orientation has four modules. The detailed list of papers in each of the modules, the relative importance given to them in the course delivery and the sequence thereof will depend on the candidates selected for the Fellowship. 
The broad course outline across modules is as follows:
Module I 

Module II 

Government, Business and Society

Policy & Politics: A Tamil Nadu Perspective

State Budget Policy

Project Finance/ Cost-Benefit Analysis

Regulatory Policy and Socio-Economic Environment

Environmental Policy and Management

Analysis of state-sponsored livelihood initiatives

Financial Analysis

Public Finance

Financial Inclusion and Small Finance and Rural Banking

Managing people and organizations for an inclusive business model

Digital, Society and Technology adoption

Service Delivery at the bottom of the pyramid

Sustainable Living: Water Management, Energy Management

Rural Entrepreneurship and Market Linkage

Agribusiness Finance and Food Security

Gender Economics and Entrepreneurship

Sectoral Immersion Internship / Capstone projects

These projects will be individual projects for each Fellow, carried out in any of the Departments of GoTN

Resources at BIM shall be available to guide the Fellows

Module III 

Module IV 

Program Monitoring and Evaluation

Research Methodology

System Approach to Management Thinking 

Design Thinking

R/STATA/MATLAB for Data Policy Analysis

Statistical Analysis / Visualization through Tableau/ Power BI

Economic Structures, Value Chain and Economic Development

Workshop on District Indicators

Workshop on Impact evaluation

Workshop on Project Management

Workshop on 12 thematic areas

Essential writing for the policymakers

Seminar on 'TN: A Trillion Dollar Economy by 2030'
6. Leading to PhD program
The Fellows will have an option to pursue a PhD degree on successful completion of the TNCMFP course, provided they fulfil other requirements mandated by the universities.