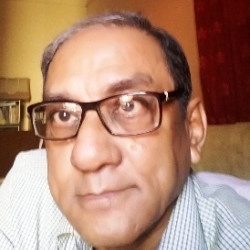 PROF. BISWANATH GHOSH
Visiting Faculty
Area: Human Resource
Educational Background:

BA (Honours – Political Science) St. Xavier's College, Calcutta
MA (Political Science) and LL B from the University of Calcutta
Post graduate diploma in Business and Industrial Management
Extension Development programme in Personnel Management & Industrial Relations (PM & IR) from IIM Calcutta
A seasoned HR professional having around three decades of experience in various HR functions. Currently engaged in many consulting activities across various companies. He teaches HR related core and advanced courses.