Grooming 𝝅 Shaped Professionals
Through a well-crafted unique program architecture, we nurture 𝝅-shaped professionals who are ready for the business of tomorrow.
1. The Real-Time Contextual Marketing Lab (RTCML) with Social Studio from Salesforce and other software, unique in any B School.
2. Corporate-sponsored Finance Lab equipped with Bloomberg Terminal (the second B- School in Tamil Nadu to have this) along with NSE trading terminal
3. Centre for Operations Excellence
4. Corporate-sponsored AI/ ML, Martech, and Fintech programs.
5. Specialization in Digital Business and Analytics
BIM's Journey from its inception to what it is today – An exciting journey from 1984 to beyond!
Faculty
The faculty members at BIM don't merely teach, but give an experience to students of what it is, outside the classroom.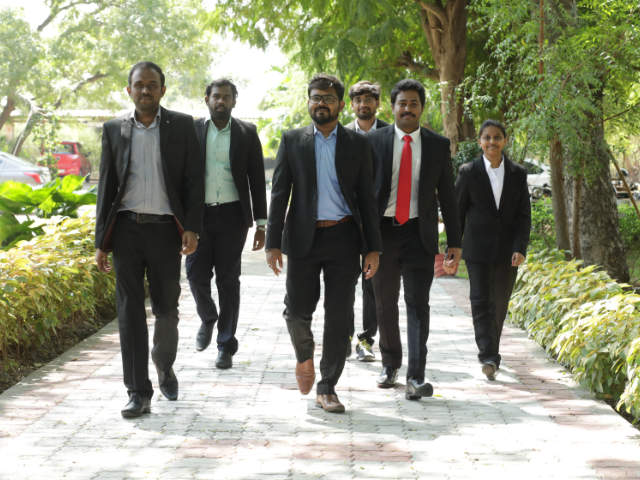 BIM's curriculum is periodically revised and restructured to meet the demands of ever-changing business environment.
"I was delighted to be at BIM, particularly to share my experiences with the young managers – who will become leaders of tomorrow. Many interesting questions came from them. I wish all success to BIM to become one of the top management institutions in India".
"It was heartening to see the level of commitment and openness in the faculty. This will certainly inculcate good values in students"
"It was my pleasure to be here. I have heard about the Institute and have a great respect and regard for C. Subramanian. Because I worked closely with him for the Green Revolution and White Revolution."
"I had a nice time interacting with the students. They had a lot of questions & were a very eager group!"